For Kids

 Lots of educational resources!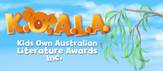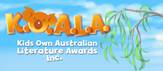 Have you ever wished you could give your favourite Australian book a prize, or maybe wondered if other kids loved a book as much as you? Thanks to the Kids Own Australian Literature Awards young people can nominate their most-loved Aussie books and see which other titles make the shortlist, then vote for their favourite!
Click the icon above to access the New South Wales Premier's Reading Challenge Guidelines and Reading Lists.
For Parents
Read about our collections for younger members here
Activities and Events for Children at BSL
In addition to a broad range of texts to meet the needs of young Library patrons, Big Sky Libraries regularly runs events for young people in school terms, as well as during school term breaks.
Below are some of the regular activities that are held for young people, at some of our branches.
Lightning Ridge
Babies and Books – Share a love of books and reading with your child at this session especially developed for children 1-5 years old.
Moree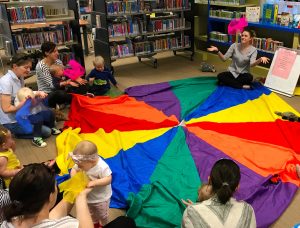 Baby Bounce – A session of interactive rhymes and movement aimed at 0-2 year olds and their carers.
Storytime – Aimed at 3-5 year olds and their carers, enjoy a range of children's stories followed by a themed craft activity. Special storytimes are held throughout the year to coincide with recognised or celebrated events.
Little Bang Discover Clubs – A four week fun-filled program that teaches children the basics of scientific method. The program is run twice during the school term for children aged 4-6 and 7-12. Parent or guardian supervision is required for the 4-6 age group. Bookings are essential for both groups.
Code Club – A one-hour session of creativity and collaboration around programming skills for young people aged 8 years old and above. Held during the school term, bookings are required for Code Club.
Book Clubs – Discover the latest books at Big Sky Libraries and have fun participating in lots of book and reading related games and activities. There are two book clubs for young people, that meet at different times during the school term. Bookings are essential.
Robotics Club – An extension of the Code Club program that teaches children how to apply the skills of computer coding outside of a computer screen. This one-hour program is aimed at children 8 years old and above and runs during the school term.  Bookings are essential.
LEGO Clubs – A fun, one-hour session for children aged 7 to 12 years old. Build amazing LEGO creations each session based on a specific theme. There are two groups running fortnightly on alternate weeks, during the school term. Bookings are essential for each group.
Walgett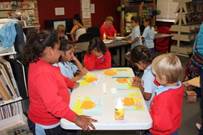 Books & Babies – A program for parents, and children aged 0-5 years.
After School Activities – Fun activities for school aged children. Come along for a fun filled afternoon on specified days, no bookings required.
To find out what children's activities are happening at your local branch and when, check out What's On
Click the icon to access the New South Wales Premier's Reading Challenge Guidelines and Reading Lists

Chosen by adults, the Children's Book Council of Australia Children's Book Awards are recognised as the most prestigious awards in the country for books for young people. Children's Book Week is the annual, national event that takes place in the week following the announcement of the winning books in each category. See what's on for Children's Book Week events at Big Sky Libraries. 
Cyber Safety
A lot of us spend a large amount of time online. This might be to find information, connect with friends or family, or do our shopping. To ensure we can continue to use the Internet for the many benefits it offers, you might like to take the time to explore the cyber safety information, below.
  A national digital literacy project developed in Australia -has produced this relevant information regarding online safety and privacy.
Find out more about gaming, apps & social media from the Office of the eSafety Commissioner here.
Find support for learning about the digital environment and keeping young people safe online.
 The Australian Government's online safety and security website.
Junior Memberships
Find out more about Junior Memberships here.
Children's Policy
Read the Library's Children's Policy here.