The Moree Community Library is dedicated to collecting and preserving items relating to the history and heritage of the Moree region.  Your memorabilia or information relating to the history of Moree and district could be a welcome addition to the Moree Community Library's Local History Collection.  Please contact us if you are willing to donate or have copies made of your material.
The Moree Community Library is keen to develop a Local History Moree Photo Collection. If you have photographs of the Moree region that you think might be suitable for the Local History Moree Photo collection we would love to hear from you. 
Donation of original photographs is preferred; however we can also accept temporary loans of photographs to allow us to digitise them and then return them to you. Please contact the Library on 02 6757 3374 for more information.
Family History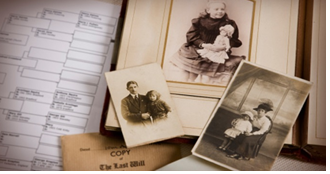 We have resources for beginners and experienced family history researches. Resources include books, microfilm/microfiche, Birth, Death and Marriage indexes, cemetery indexes, electoral rolls, immigration and shipping records.
Staff can refer you to suitable material, web sites, online resources and the local genealogy group.
Websites for Researching Australian Genealogy
AUSTRALIAN CEMETERIES – http://www.australiancemeteries.com/
AUSTRALIAN NEWSPAPERS – http://trove.nla.gov.au/newspaper
AUSTRALIAN WAR MEMORIAL – http://www.awm.gov.au
CONVICTS TO AUSTRALIA – http://www.convictcentral.com
CORAWEB – http://www.coraweb.com.au
FAMILYSEARCH – http://www.familysearch.org
HERITAGE AUSTRALIA – http://www.heritageaustralia.com.au
NATIONAL ARCHIVES OF AUSTRALIA – http://www.naa.gov.au
PICTURE AUSTRALIA – http://www.pictureaustralia.org
RYERSON INDEX – http://www.ryersonindex.com
THE SHIPS LIST – http://www.theshipslist.com
TROVE – http://trove.nla.gov.au
HISTORYPIN
Everyone has history to share: whether it's sitting in yellowed albums in the attic, collected in piles of crackly tapes, conserved in the 1000s of archives all over the world or passed down in memories and old stories.
Each of these pieces of history finds a home on Historypin, where everyone has the chance to see it, add to it, learn from it, debate it and use it to build up a more complete understanding of the world.
To learn more about Historypin, visit https://www.historypin.org
STATE LIBRARY OF NSW RESEARCH GUIDES
Select the icon to visit State Library of New South Wales Research Guides. Click Family History and select an area of interest.
LOCAL HISTORY BOOKS FOR SALE – MOREE
Moree Women Past & Present 1850 to 2008 Compiled by the Moree Plains Shire Council Community Development Section 
$18
Yilaalu Long Ago Wayback Moree and District Historical Society
$12
Moree's ANZACS Research and produced by members of Gwydir Family History Society 
$30
Goyourangs! By Noeline Briggs-Smith
$70